Solution of Oily Feed - Satisfactory Ultrasonic Sieving ProcessSolution of Oily Feed
What is the sieving purpose?
Removal of impurities and screening size.
Product Capacity: 10-20 t/h
Materials: Aquafeed
Industry: Aquatic
Machine: Ultrasonic Sieving Machine
Combining User Requirements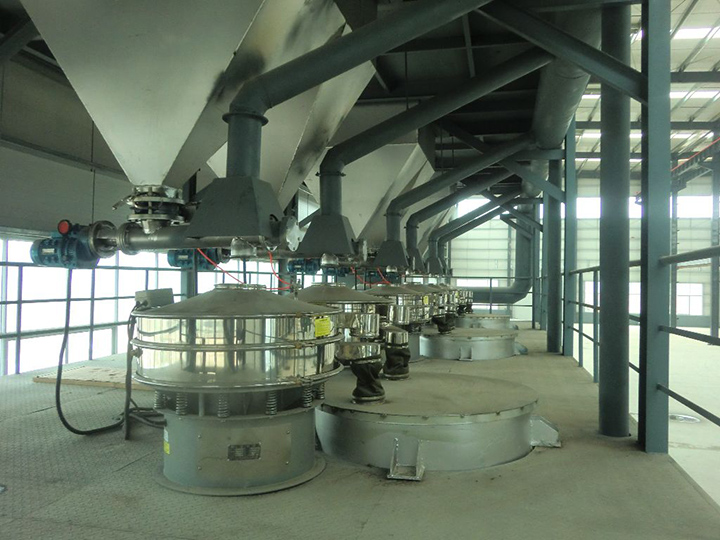 The feed manufacturer has been established for more than ten years, devoted to the research and development, production and sales of aquatic formula feed. Because there are many kinds of feed, the requirement of subdivision is very strict, the requirement of output is very large, and most of the raw materials used in feed contain oiliness, so it adds great difficulties to screening. In order to meet the requirements of feed demand, we have made great improvements in screening equipment, developed skills to solve the accuracy of feed screening, and can improve the output of new feed. Our machine overcomes the bottleneck of feed screening problem.
Points for Attention in Recommendation Scheme
Number of filters
Feed pipe diameter
Filter volume
Site requirements
They are all important considerations for recommending solutions for users. But they are only part of the final recommendation.
For example:
The material of this company contains a lot of oil, so the demand for non-blocking network is prominent.
Customer Feedback
"Many of our feeds are oily, so after screening for a period of time, feed blockage is serious and the output is low. Dahan helped me solve the problem of screening, which not only improved the quality of the product, but also doubled the output.I'm very satisfied with that, and i will keep working with Dahan."